2005 Democratic Convention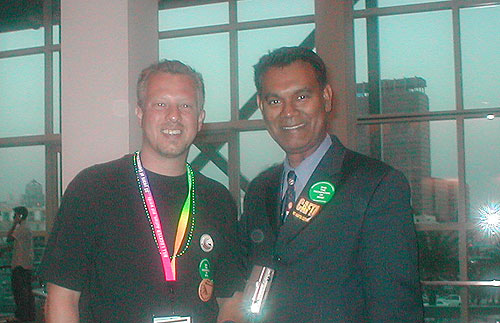 Kevin Carr and Peter Mathews. Peter visited us early in 2003 and talked about the California economy and war in Iraq. He's is a professor of American government and international relations at Cypress College. Peter is a true Dem.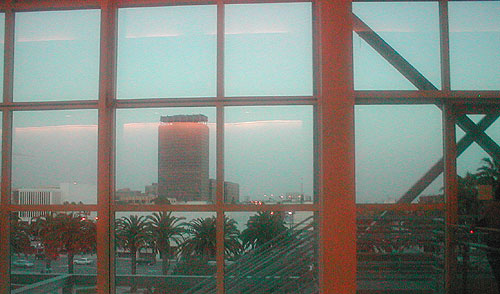 A great view as the sun goes down in LA.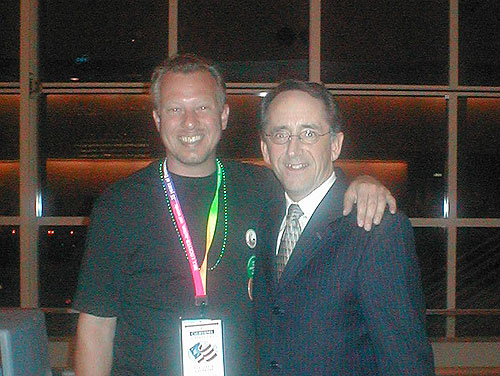 Kevin and Joe run into each other at the convention. Joe and his team are a great asset to our community.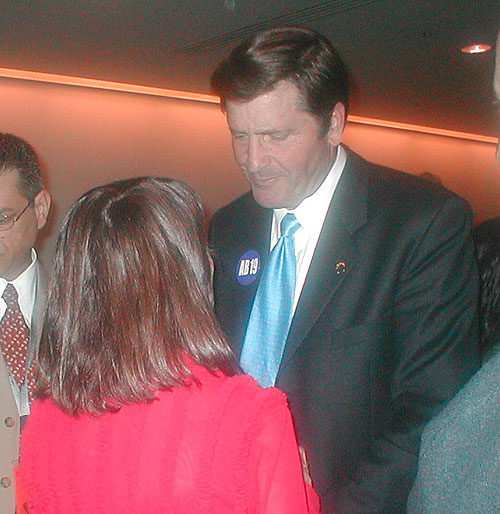 Tedi Alves takes a moment to speak to Garamendi.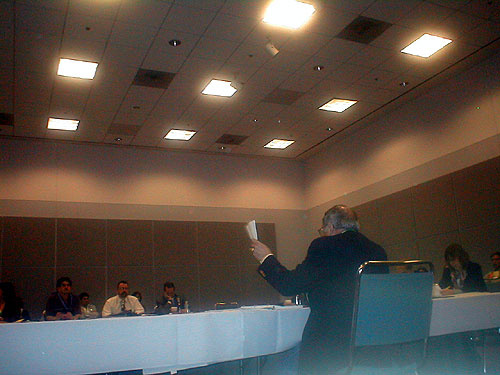 George Giacoppe speaks to the rules committee letting them know that we must keep ADCs as they are directly related to the state government that has its "boots on the ground" and ready to take action..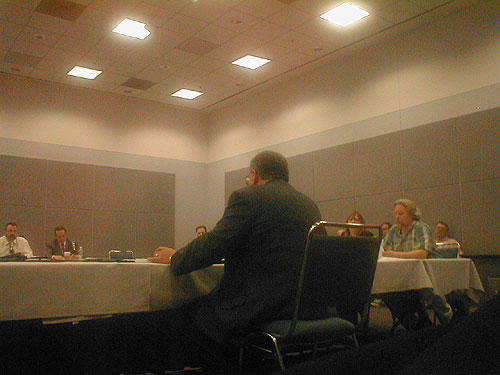 Jim Moreno (our new Regional Director) lets the rules committee know that we must keep the ADCs in place in order to keep "instutional memory".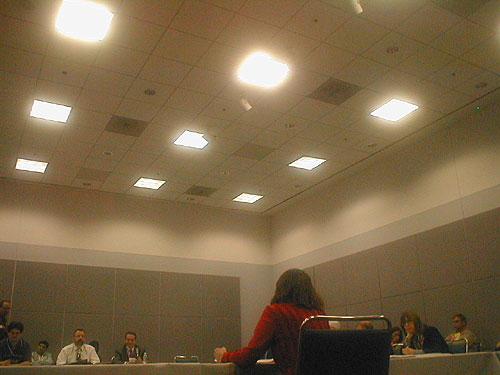 Tedi Alves speaks to the rules committee.
> More <